HIKVISION DS-7604NI-Q1/4P:The Ultimate Solution for NVR
HIKVISION DS-7604NI-Q1/4P:The Ultimate Solution for NVR
When it comes to ensuring the security of your premises, having a reliable and efficient Network Video Recorder (NVR) is essential. The HIKVISION DS-7604NI-Q1/4P 4-ch 1U 4 PoE 4K NVR is the ultimate solution that combines advanced features and cutting-edge technology, making it the ideal choice for high-performance surveillance systems.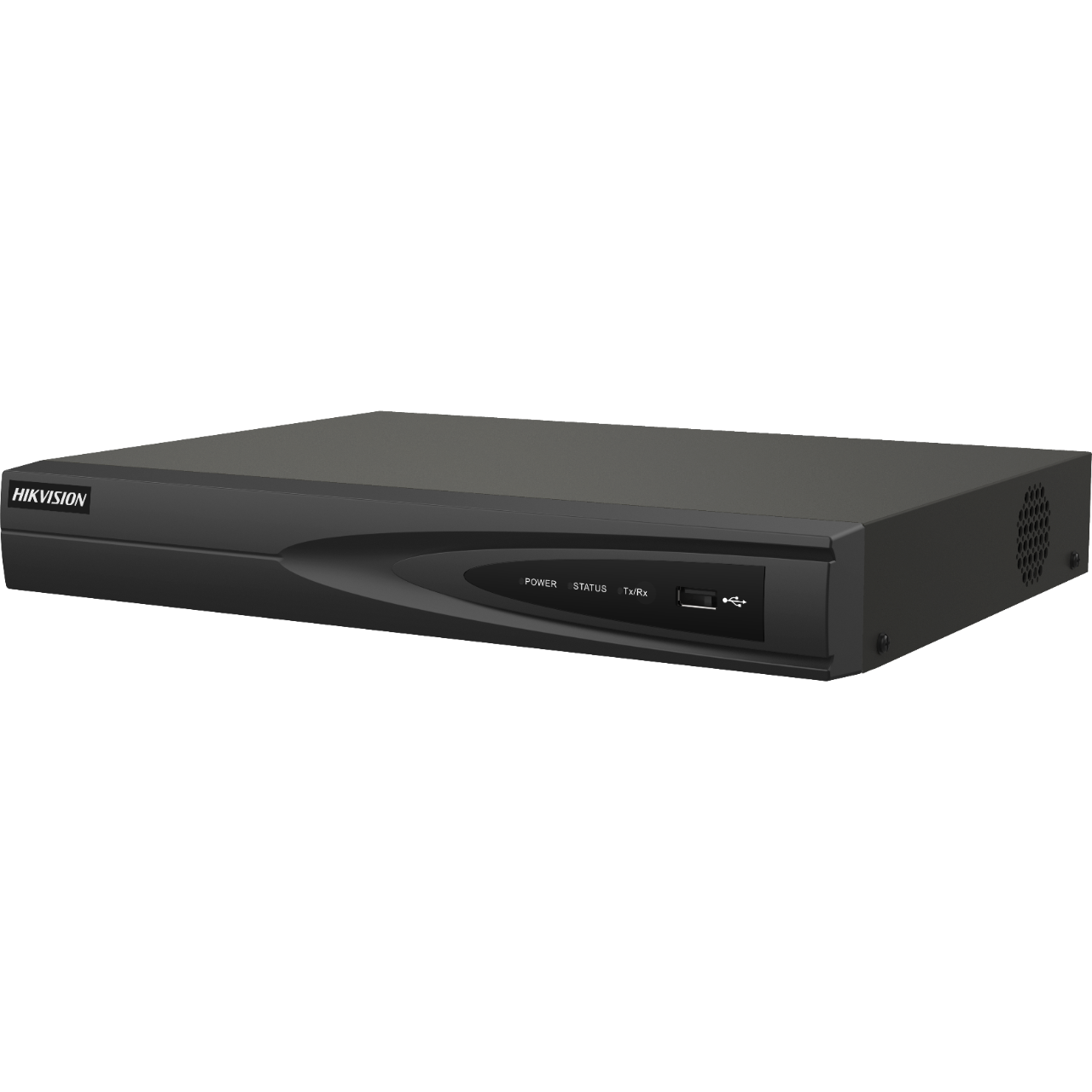 With support for up to 4-ch IP camera inputs, this NVR provides the flexibility to connect multiple cameras, allowing you to monitor every corner of your property. Whether it's a small business or a residential building, the DS-7604NI-Q1/4P ensures comprehensive coverage, leaving no blind spots.
The DS-7604NI-Q1/4P supports various video formats, including H.265+/H.265/H.264+/H.264. This enables efficient video compression without compromising on image quality, optimizing storage space and network bandwidth utilization. You can trust that your surveillance footage will be crisp and clear, capturing every detail accurately.
Equipped with exceptional decoding capacity, this NVR can handle up to 1-ch@8 MP/3-ch@4 MP/6-ch@1080p decoding, ensuring smooth and seamless playback of high-resolution footage. You can analyze critical details with precision, enabling you to make informed decisions based on the captured information.
With an incoming bandwidth of up to 40 Mbps, the DS-7604NI-Q1/4P ensures reliable and uninterrupted data transmission. This high bandwidth capacity ensures that your surveillance system operates smoothly, even during peak hours or when multiple cameras are in use. You can have peace of mind knowing that your surveillance network will deliver consistent performance.
One of the standout features of the DS-7604NI-Q1/4P is its Power over Ethernet (PoE) capability. With 4 PoE ports built-in, you can connect and power compatible cameras directly through the HIKVISION NVR, eliminating the need for additional power adapters or injectors. This simplifies the installation process and reduces cable clutter, saving time and resources.
The DS-7604NI-Q1/4P is designed with user convenience in mind. Its intuitive user interface allows for easy navigation and configuration, making it accessible for users of all levels of expertise. You can effortlessly manage your surveillance system, view live or recorded video, and adjust settings according to your preferences.
When it comes to compatibility, HIKVISION has a proven track record of supporting a wide range of IP cameras. The DS-7604NI-Q1/4P is no exception, ensuring seamless integration with your existing surveillance infrastructure. You can leverage your current cameras while upgrading your NVR to a more advanced and powerful solution.
In conclusion, the HIKVISION DS-7604NI-Q1/4P 4-ch 1U 4 PoE 4K NVR is the ultimate solution for high-performance surveillance systems. With its advanced features, robust performance, and user-friendly interface, it offers unmatched reliability and convenience. Upgrade your surveillance capabilities today with the DS-7604NI-Q1/4P and experience enhanced security like never before.
About Author