Unleashing Cutting-Edge Surveillance Power: HIKVISION DS-7716NI-Q4 16-Channel 4K NVR
Unleashing Cutting-Edge Surveillance Power: HIKVISION DS-7716NI-Q4 16-Channel 4K NVR
In the ever-evolving realm of security technology, finding a state-of-the-art Network Video Recorder (NVR) is paramount. Today, we bring you an extraordinary product that pushes the boundaries of surveillance excellence – the HIKVISION DS-7716NI-Q4 16-Channel 4K NVR. As a trusted partner of HIKVISION, HIKD plays a vital role in delivering this remarkable NVR, solidifying its position as an industry leader in surveillance solutions.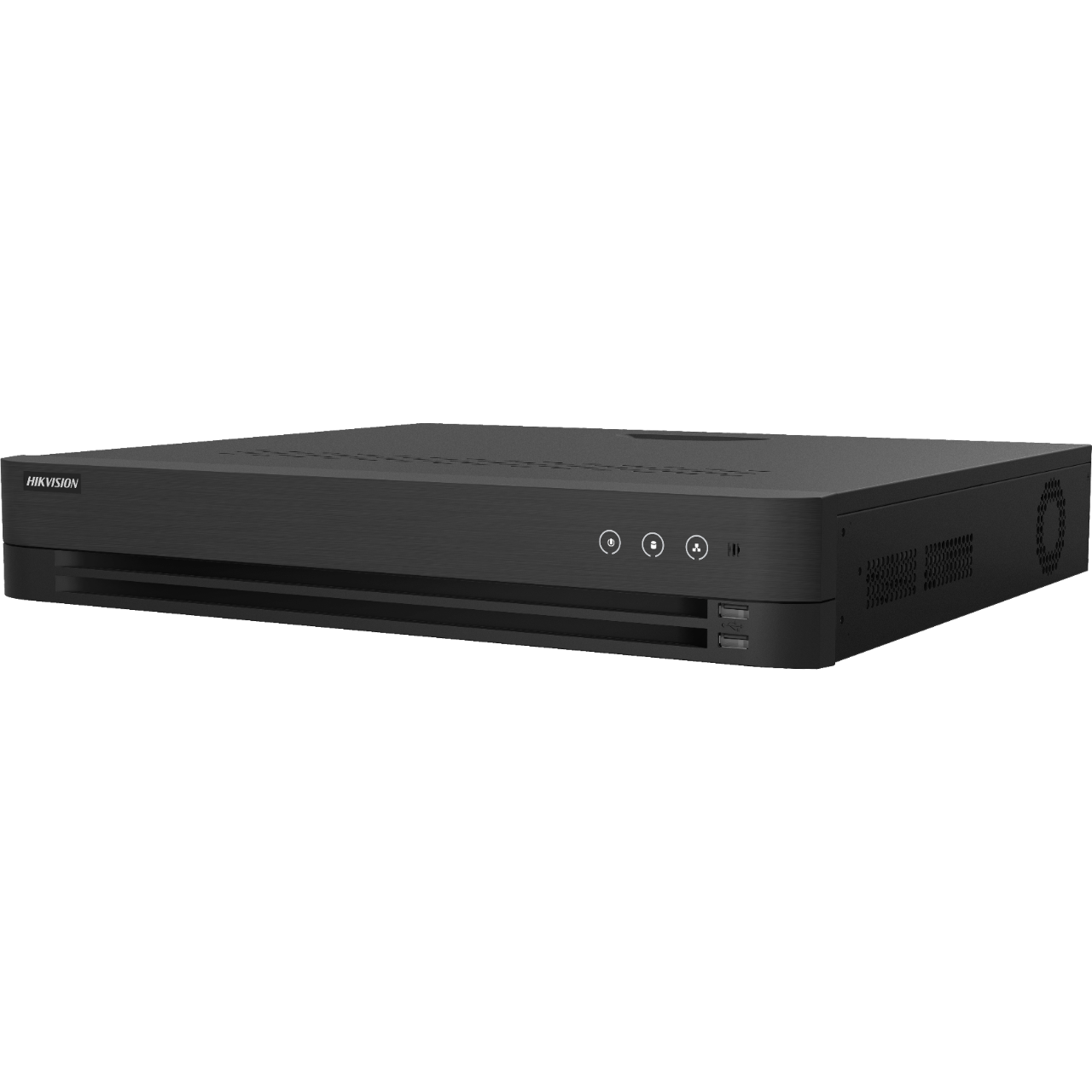 Elevating Surveillance to Unprecedented Heights:
The HIKVISION DS-7716NI-Q4 NVR is designed to revolutionize the way you capture and manage video footage. With support for up to 16 IP camera inputs, this NVR offers unmatched scalability for any surveillance system. It is compatible with multiple video formats, including H.265+/H.265/H.264+/H.264, ensuring optimal video compression without compromising on image quality.
Unparalleled Decoding Performance:
Decoding capacity is a critical aspect of any NVR, and the DS-7716NI-Q4 shines in this regard. With the ability to decode up to 1 channel at 8MP, 2 channels at 4MP, or 6 channels at 1080P, it empowers you to capture intricate details with utmost precision. This cutting-edge decoding capability is achieved through the fusion of advanced hardware and software technologies, ensuring unparalleled performance.
Seamless Video Output and Uninterrupted Monitoring:
Equipped with 1 HDMI and 1 VGA interface, the DS-7716NI-Q4 NVR enables simultaneous video output, providing flexibility in displaying surveillance footage on multiple monitors. This seamless integration allows for comprehensive monitoring, ensuring no blind spots in your security setup. Whether it's a control room or a security booth, this NVR caters to the needs of any surveillance environment.
Unleashing Unprecedented Bandwidth:
With an incoming bandwidth of up to 160 Mbps, the HIKVISION DS-7716NI-Q4 NVR ensures smooth and uninterrupted video streaming. This robust bandwidth capability guarantees that you never miss a crucial moment, allowing you to maintain a watchful eye over your premises. Whether it's a bustling office or a sprawling campus, this NVR can effortlessly handle the demands of your surveillance system.
Reliable Storage for Continuous Recording:
The DS-7716NI-Q4 NVR comes equipped with 4 hard disk drive (HDD) slots, enabling continuous video recording without worrying about storage limitations. This generous storage capacity ensures that you have ample space to retain critical footage for future analysis and reference. With this NVR, you can rest assured that your surveillance system captures and retains every essential moment.
Conclusion:
The HIKVISION DS-7716NI-Q4 16-Channel 4K NVR is a testament to HIKD's partnership with HIKVISION in delivering cutting-edge surveillance solutions. Its remarkable features, unparalleled decoding performance, seamless video output, and robust bandwidth capability make it an indispensable tool for any security-conscious individual or organization.
To explore the full range of HIKVISION products, including the DS-7716NI-Q4 NVR, and to experience the pinnacle of surveillance technology, visit the official HIKD website at https://www.hikdistribution.com. Trust in HIKD, a trusted collaborator of HIKVISION, for a secure future and redefine the way you protect what matters most.
About Author