Unleashing the Power of AI: HIKVISION iDS-6708NXI-I/FA DeepinMind NVS
Unleashing the Power of AI: HIKVISION iDS-6708NXI-I/FA DeepinMind NVS
In the ever-evolving landscape of video surveillance, HIKVISION once again emerges as a pioneer, introducing the groundbreaking iDS-6708NXI-I/FA DeepinMind NVS. Powered by cutting-edge deep learning algorithms, this Network Video Recorder (NVR) heralds a new era of intelligent surveillance solutions. Join us as we explore the exceptional features of this state-of-the-art device and its profound impact on the realm of security.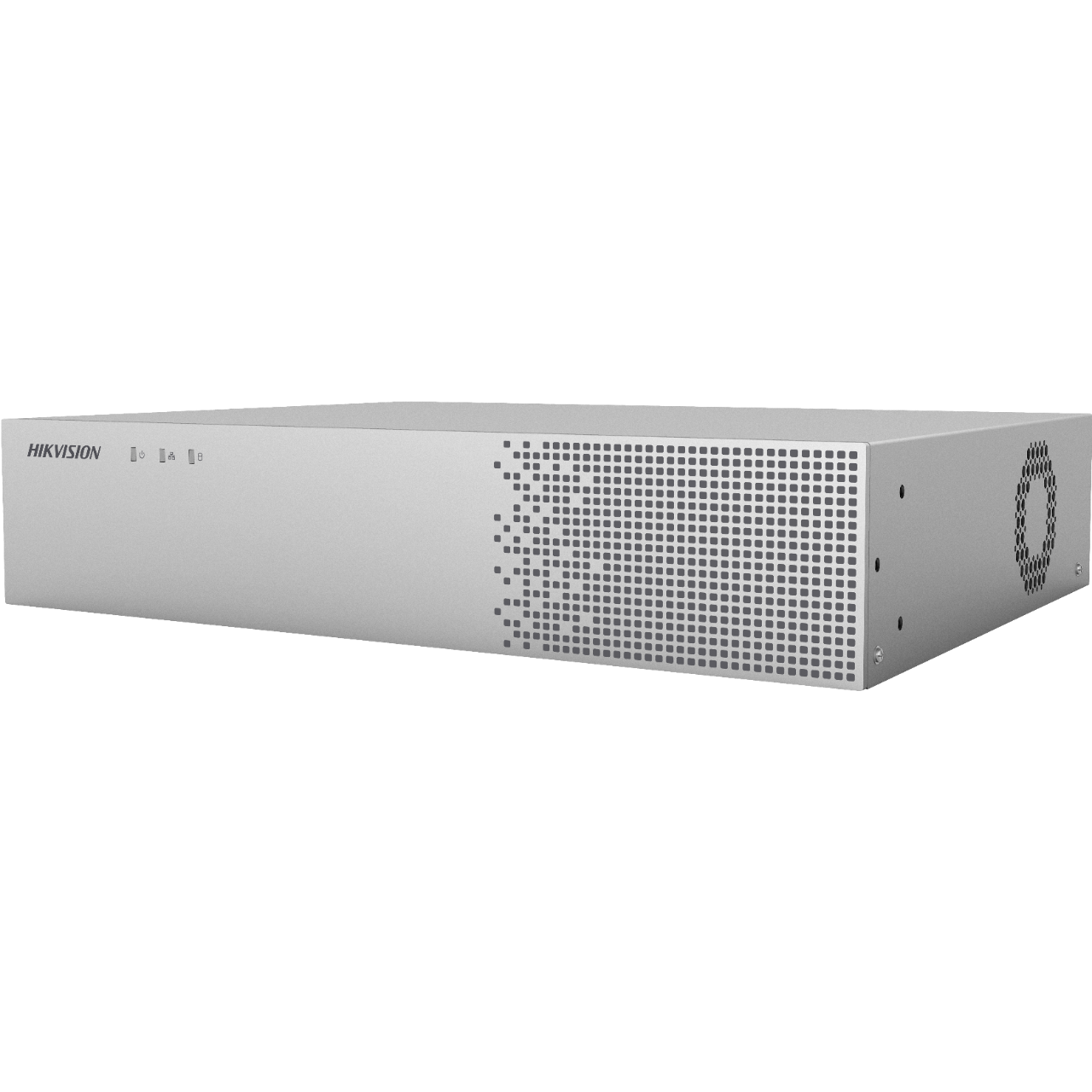 The Future of Facial Recognition: Precision and Scalability
With a remarkable capacity for up to 8-channel facial recognition, the HIKVISION iDS-6708NXI-I/FA DeepinMind NVS sets new benchmarks in precision and scalability. Leveraging sophisticated deep learning algorithms, the NVR can process up to 100,000 face pictures across 16 libraries, delivering unparalleled accuracy and efficiency in recognizing individuals. Whether it's access control, identity verification, or intrusion detection, this feature empowers businesses to enhance security measures like never before.
Seamless Connectivity and Decoding Capabilities
The iDS-6708NXI-I/FA DeepinMind NVS offers seamless connectivity, supporting up to 8-channel IP cameras for comprehensive coverage. Its support for multiple video decoding formats, including H.265+, H.265, H.264+, H.264, and MPEG4, ensures optimal video compression and storage efficiency. With up to 128 Mbps incoming bandwidth, the NVR guarantees smooth data transfer, preserving crucial video details for thorough analysis.
Enhanced Storage and Display Options
The iDS-6708NXI-I/FA DeepinMind NVS is equipped with a built-in 3.5-inch 2 TB SATA hard disk, providing ample storage for critical video footage. Administrators can confidently store and manage data for future reference or investigations. Additionally, the NVR offers versatile display options with 1 HDMI and 1 VGA interface, enabling users to monitor activities from multiple screens effortlessly.
Specialized Camera Support for Advanced Surveillance
Acknowledging the diverse needs of modern surveillance environments, the iDS-6708NXI-I/FA DeepinMind NVS caters to specialized cameras, such as people counting cameras, ANPR (automatic number plate recognition) cameras, and fisheye cameras. This broad compatibility allows businesses to tailor their security systems to address specific challenges and optimize operational efficiency.
Seamless Live View with Advanced Streaming Technology
The iDS-6708NXI-I/FA DeepinMind NVS is engineered to deliver uninterrupted live view even under poor network conditions. With advanced streaming technology, users can expect smooth and fluid video streaming, ensuring real-time insights and quick responses to unfolding events.
HIKD: An Integral Partner in HIKVISION's Vision
In the realm of cutting-edge security technology, HIKD stands tall as a pivotal partner in HIKVISION's success story. As a trusted distributor of Hikvision products, HIKD plays a crucial role in making innovative solutions like the iDS-6708NXI-I/FA DeepinMind NVS accessible to a global audience. Their unwavering commitment to providing top-tier solutions and exceptional customer support aligns seamlessly with HIKVISION's mission to make the world a safer place.
Conclusion: Embrace the Future of AI-Driven Surveillance
The HIKVISION iDS-6708NXI-I/FA DeepinMind NVS represents a significant leap forward in the realm of AI-driven surveillance. With its remarkable facial recognition capabilities, seamless connectivity, specialized camera support, and steadfast partnership with HIKD, this NVR truly redefines intelligent video analytics. Embrace the future of security with the iDS-6708NXI-I/FA DeepinMind NVS and fortify your business with unrivaled protection. For more information, visit HIKD's website at https://www.hikdistribution.com or contact them via email at sales@hikdistribution.com. Step into a world where AI empowers your surveillance, making the impossible, possible.
About Author